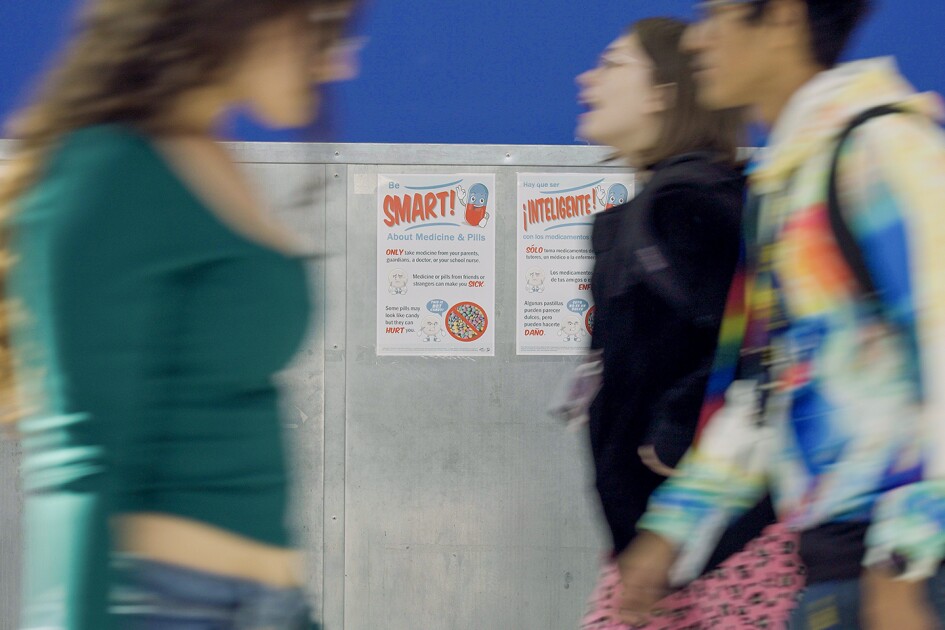 Noah Rodriguez, an honor roll student, older brother, and high school football player, was days into his sophomore year when he became the third student in Texas' Hays CISD to die of an overdose in a matter of months. In all, the district lost four students to fentanyl poisoning in the summer of 2022.
The district responded urgently—through a fentanyl awareness campaign, by training staff to recognize and respond to overdoses, and by creating spaces for students to offer solutions and engage with the issue.
In the aftermath of Rodriguez's death, his parents started the Forever 15 Project to spread awareness about the dangers of fentanyl poisoning. They participated in the district's fentanyl awareness campaign, speaking at district schools about the loss of their son, and the dangers of fentanyl. They offered resources and have been a support for students struggling with addiction.
Since that summer, student overdoses in the district have not stopped. In the 2022-23 school year, the district had seven on-campus overdoses, but no on-campus deaths.
All staff in Hays CISD are now trained to recognize the signs and symptoms of overdoses, and to administer Narcan in the event of an overdose at school.
But students carry this anxiety with them throughout the school day.
"You just walk through the hallway and you wonder who it's gonna be, who's using drugs, and you wonder what's gonna happen next," said Alyssa Jones, a high school senior.
She is one of several students who joined the student advisory board to address concerns around student overdoses with school administrators, local officials, and lawmakers.
Here, key players in the district's efforts share their experiences and offer insight and advice for other districts facing fentanyl crises in their own schools.
This Article, After Losing 4 Students to Fentanyl, This District Launched an Anti-Overdose Campaign was written by Maryland Education on   on EW - Well Being
Dig Deeper With Our Longreads
Newsletter Sign up to get our best longform features, investigations, and thought-provoking essays, in your inbox every Sunday.
The MEN was founded by John Huber in the fall of 2020. It was founded to provide a platform for expert opinion and commentary on current issues that directly or indirectly affect education. All opinions are valued and accepted providing they are expressed in a professional manner. The Maryland Education Network consists of Blogs, Videos, and other interaction among the K-12 community.