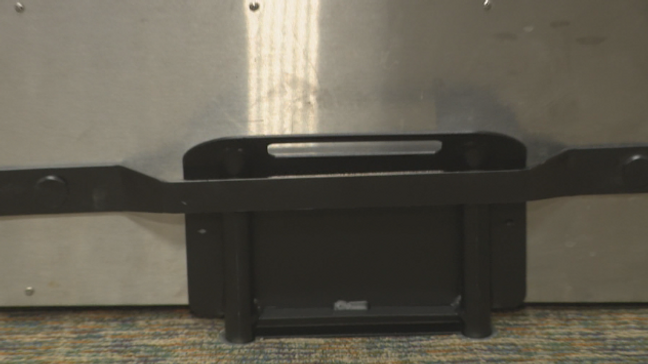 Ensuring the safety of students, staff, and administrators in our nation's schools has become the biggest priority in today's world. Lawton Community Schools, located in Lawton, Michigan, has taken a proactive step to bolster security, utilizing a state-funded safety system that significantly enhances their preparedness for potential threats. This innovative system is designed to keep students protected within their classrooms and threats at bay. community.
A Safety Investment:
In the wake of increasing concerns over school safety across the nation, Superintendent Ben Bandfield is acutely aware of the apprehension that permeates school environments. He aptly describes this situation as "a scary thing" and laments the necessity for such measures. The safety system represents an investment in the security and well-being of Lawton's students and staff. It is a tangible testament to the commitment to providing a secure learning environment, with the hope that it will never need to be employed.
The Solution:
At the heart of Lawton's safety system lies a small black box, discreetly placed in every classroom throughout the district. This unassuming box conceals a vital element – the "boot." In the event of a perceived threat, individuals are trained to retrieve the "boot" from the box and swiftly position it in front of the door. This metal handle, aptly named the "boot," serves as a critical deterrent, preventing unauthorized access to the room.
Speed and Awareness:
Superintendent Bandfield underscores the paramount importance of speed and awareness during an emergency situation, highlighting the system's ability to provide precisely that. As soon as the "boot" is removed from its designated compartment, the entire school building is placed on lockdown within a mere three seconds. This rapid response time is a testament to the system's efficiency in addressing security concerns.
The system also immediately alerts staff members via their iPads, offering critical information regarding the nature of the threat and pinpointing the location where the initial "boot" was deployed. Lawton Elementary Principal Heather Olson affirms the value of this system, enabling educators and staff to stay informed and make informed decisions during crisis situations.
Enhancing Law Enforcement Response:
Beyond internal notifications, the system is designed to benefit external responders, notably the police. The installation of placards outside classroom doors, complete with labeled classroom numbers corresponding to a comprehensive school map, aids law enforcement in swiftly identifying and reaching the scene of the emergency. This level of clarity and coordination ensures that response teams can take action promptly and effectively.
Lawton Community Schools' investment in this innovative safety system showcases a forward-thinking approach to address the growing concerns related to school safety. It is a manifestation of the district's dedication to creating a secure learning environment. In an era where school threats are a nationwide concern, the proactive measures taken by Lawton serve as a beacon of hope and an example for other educational institutions to follow. Together, we can work toward a future where the safety and well-being of students and educators remain paramount, and where schools become fortresses of learning and security.
Dig Deeper With Our Longreads
Newsletter Sign up to get our best longform features, investigations, and thought-provoking essays, in your inbox every Sunday.
The MEN was founded by John Huber in the fall of 2020. It was founded to provide a platform for expert opinion and commentary on current issues that directly or indirectly affect education. All opinions are valued and accepted providing they are expressed in a professional manner. The Maryland Education Network consists of Blogs, Videos, and other interaction among the K-12 community.