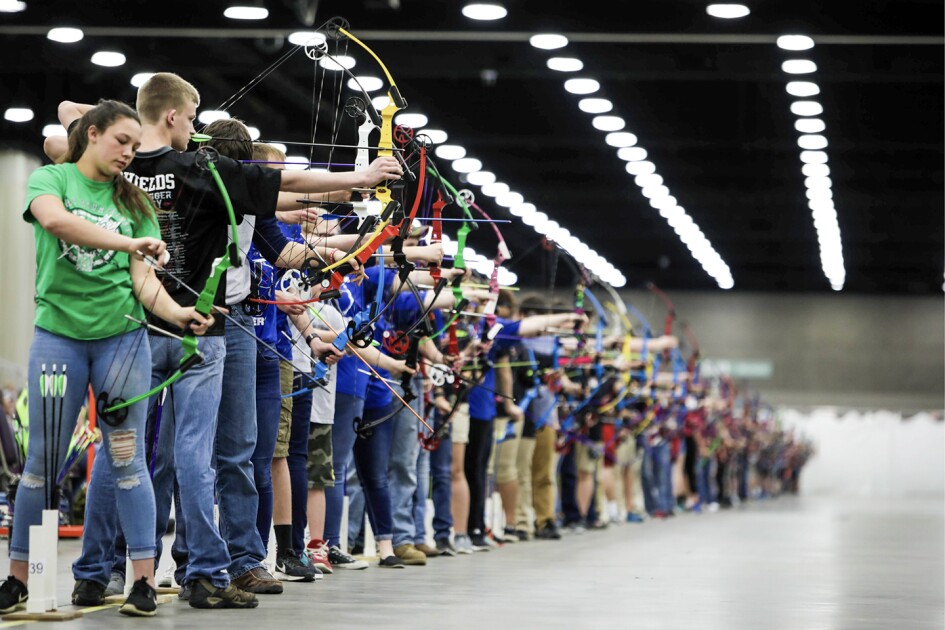 Last year, Congress passed the Bipartisan Safer Communities Act in an effort to prevent shootings and address their impacts on schools and communities.
Now, a group of 18 senators and hunting sport advocates say the law has led to an unintended consequence that could threaten funding for school hunting, archery, and sharp shooting programs used in thousands of schools.
The law, which lawmakers passed in the wake of the May 2022 school shooting in Uvalde, Texas, earmarked $1 billion to help schools strengthen school safety and improve and expand mental health services.
In addition, the law amended the Elementary and Secondary Education Act to prohibit schools from using federal education funds to purchase "dangerous weapons" for use in schools. The Elementary and Secondary Education Act is the primary federal education law, known in its current form as the Every Student Succeeds Act.
The intent of that clause was to prohibit schools from using federal education funds to buy guns for teachers and provide them with training to use them. But a bipartisan group of senators, led by Sen. Joe Manchin, D-W.Va., said in a letter to the Education Department in early September that the agency's interpretation of the provision has threatened funding for school archery, hunting, and sharp shooting programs. The issue gained national attention when Fox News published a story that said the Education Department was withholding federal funds designated for schools with archery and hunting programs.
The letter from the group of senators was a response to a frequently asked questions document the department issued in April in which the agency stated that schools cannot use ESEA funds—which include key pools of funding such as Title I—to purchase a "dangerous weapon," defined in U.S. code as "a weapon, device, instrument, material, or substance, animate or inanimate, that is used for, or is readily capable of, causing death or serious bodily injury."
"The Department's interpretation has sparked concerns from district and state leaders that ESEA funds may no longer be used to support archery, hunter safety education, or other extracurricular programs," the senators wrote. "We understand the Department has encouraged local and state education agencies to seek alternative sources of funding for archery and hunting educational enrichment programs. This is concerning because of the important role these enrichment programs can play in students' lives."
Lawmakers in the U.S. House have also introduced a bill that would amend ESEA to clarify that schools could still use the funds to purchase "a weapon for purposes of training students in archery, hunting, or other shooting sports." The bill has not yet passed through committee.
Despite the confusion and fears of funds being withheld, the Education Department has not held back any federal funding from states or school districts as a result of the Bipartisan Safer Communities Act, a department spokesperson said. And schools can still seek out funding from other federal grants, state grants, and local funding to support archery and hunting programs, the spokesperson said.
A 'traffic jam'
The Education Department's guidance and the lack of clarity over how federal funds could be used led some school leaders to hold off on carrying out archery and hunting programs in the new school year, said Tommy Floyd, president of the National Archery in the Schools Program. Some schools rely on federal funding to pay for the programs, but even in schools that don't use that funding, administrators were worried about the potential of violating federal law, Floyd said.
"Every school administrator takes their budgeting process extremely seriously because so much is at stake," Floyd said. "So any time the U.S. Department of Education gives guidance about anything, people pay attention. … Until I know the final answer, I'm probably going to pause. That's just being a prudent administrative planner."
NASP, which is the leading program for archery in U.S. schools, is used in nearly 9,000 schools serving 1.3 million students. It provides curriculum, training for staff, in-school coordinators, and opportunities for competition. Not every school relies on federal funding for the program; some are able to use grants from state education agencies, and NASP itself provides scholarship grants to states, Floyd said.
But the language in the Bipartisan Safer Communities Act made educators wary of starting or continuing archery programs out of fear of violating the law, Floyd said. He compared the resulting impact to a traffic jam.
"When we finally get to the source of the traffic jam, we realize it wasn't that big of a deal," he said. "But it was a big deal because it stopped traffic for 2 miles."
When we finally get to the source of the traffic jam, we realize it wasn't that big of a deal. But it was a big deal because it stopped traffic for 2 miles.
A spotlight on archery
Floyd is hopeful that lawmakers and the Education Department will be able to provide clarification on its interpretation of the law soon. The Education Department "will continue to offer technical assistance to help Congress address this statutory language issue," the agency spokesperson said.
The silver lining of the situation, Floyd said, is that awareness of school archery programs has grown.
As with any sport, archery provides students with the experience of confronting a challenge, learning new skills, and bonding with teammates, Floyd said. The majority of students participating in NASP—66 percent—are first-time archers, and the program's participation is split evenly between boys and girls.
"We've chosen to look at this thing as an opportunity for so many people to come together," Floyd said. "We've encouraged our people to come together, to let their representatives, their elected officials, know how they feel about the benefits of archery for students."
This Article, Is Funding for School Archery and Hunting Programs Really at Risk? was written by Maryland Education on   on EW - School Safety
Dig Deeper With Our Longreads
Newsletter Sign up to get our best longform features, investigations, and thought-provoking essays, in your inbox every Sunday.
The MEN was founded by John Huber in the fall of 2020. It was founded to provide a platform for expert opinion and commentary on current issues that directly or indirectly affect education. All opinions are valued and accepted providing they are expressed in a professional manner. The Maryland Education Network consists of Blogs, Videos, and other interaction among the K-12 community.
In this video, I break down an incident where an assistant principal broke up a fight and the reporter...